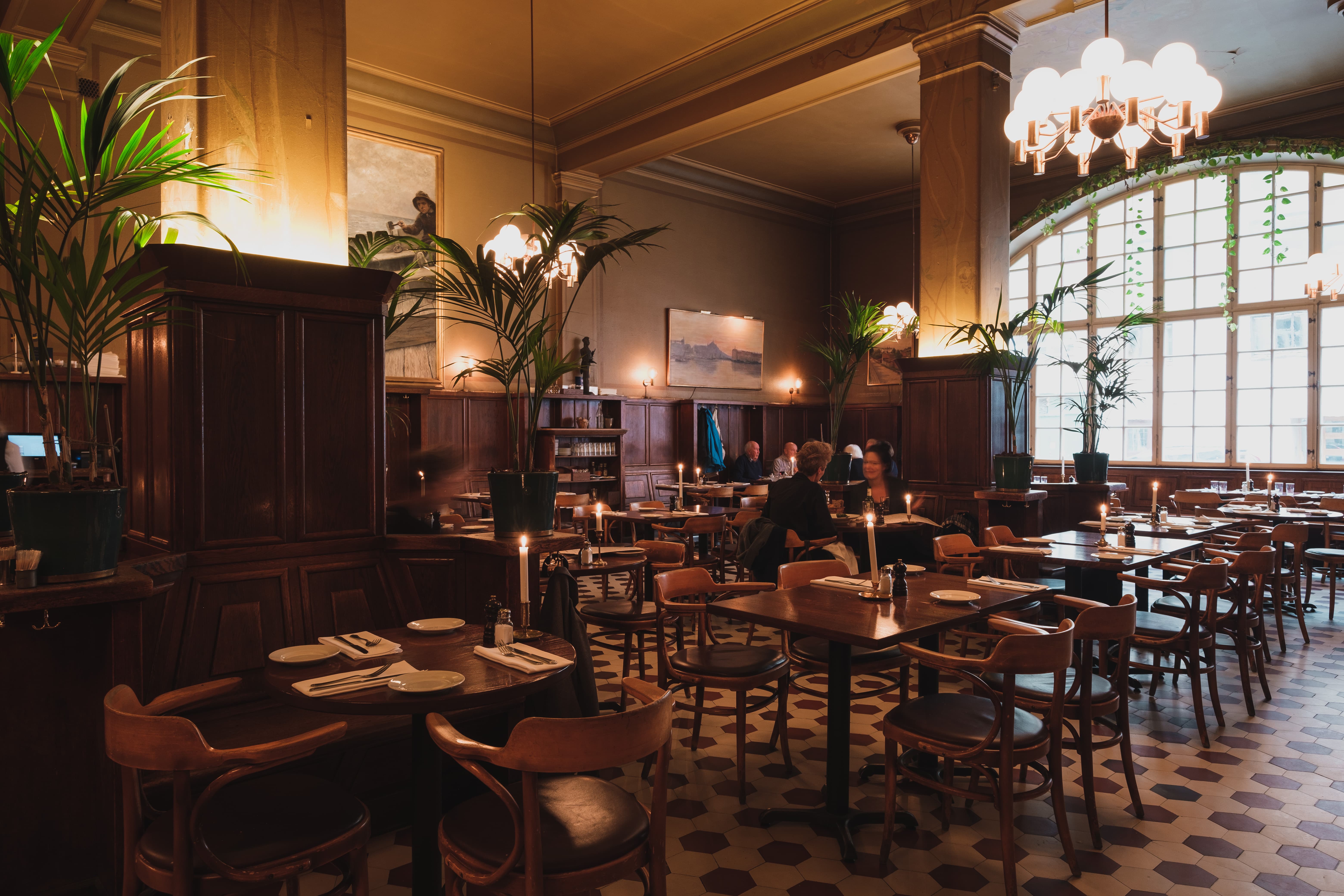 a place to gather, eat and drink in an unbeatable environment. for more than a century, there has been a restaurant in the beautiful art nouveau premises at blekingegatan 40. however, pelikan has even older origins than that. read more about our history here! 
welcome to enjoy classic swedish cuisine, good cocktails and a cheerful atmosphere surrounded by fantastic art and history. welcome to pelikan!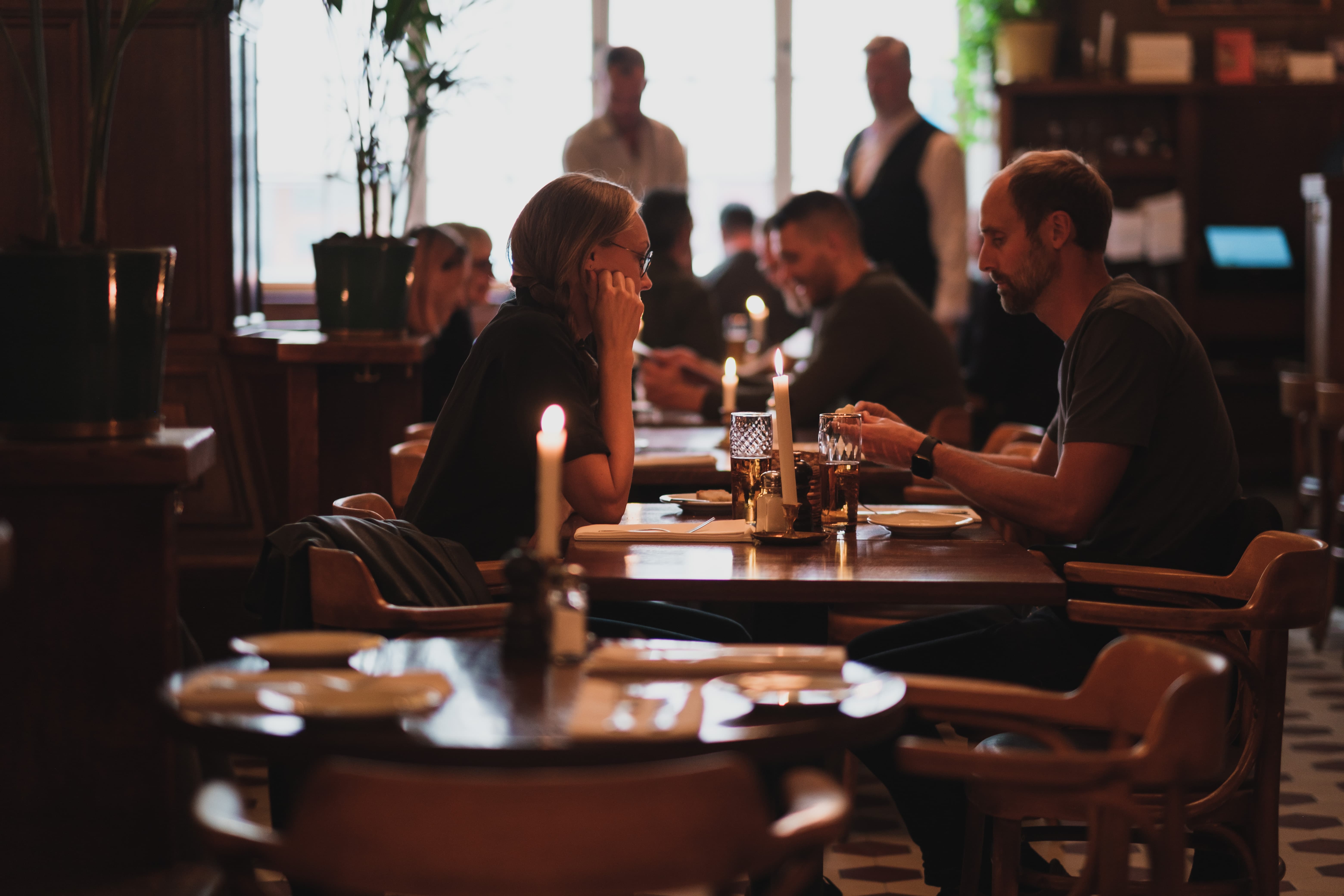 Grosshandlarmiddag för både herre och fru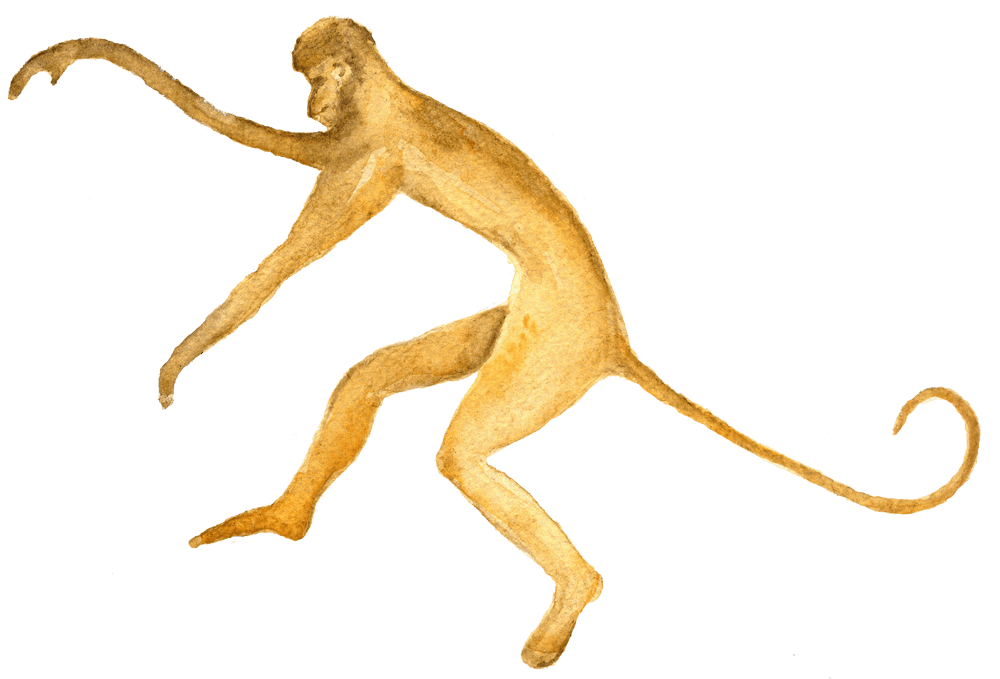 at the beginning of the last century, pelikan was the last outpost of södermalm. the last streets of the city, before the fields and meadows began. it was a much-needed stop for a hearty bite to eat and a quick aquavit before it was time to go home in the evening.
horse-drawn carts lined blekingegatan after delivering their goods, so pelikan became a natural place for hauliers and wholesalers to gather and round off the working day in the best possible way. rumor has it that there were rooms for overnight stays in the upper part of the building, in case the guests had a little too much to drink.
we like to honour our history, so based on time typical elements and historical menus, we have created an affordable grosshandlarmiddag. today's pelikan still promises hearty and tasty food – however, no overnight stay.
the home of swedish classics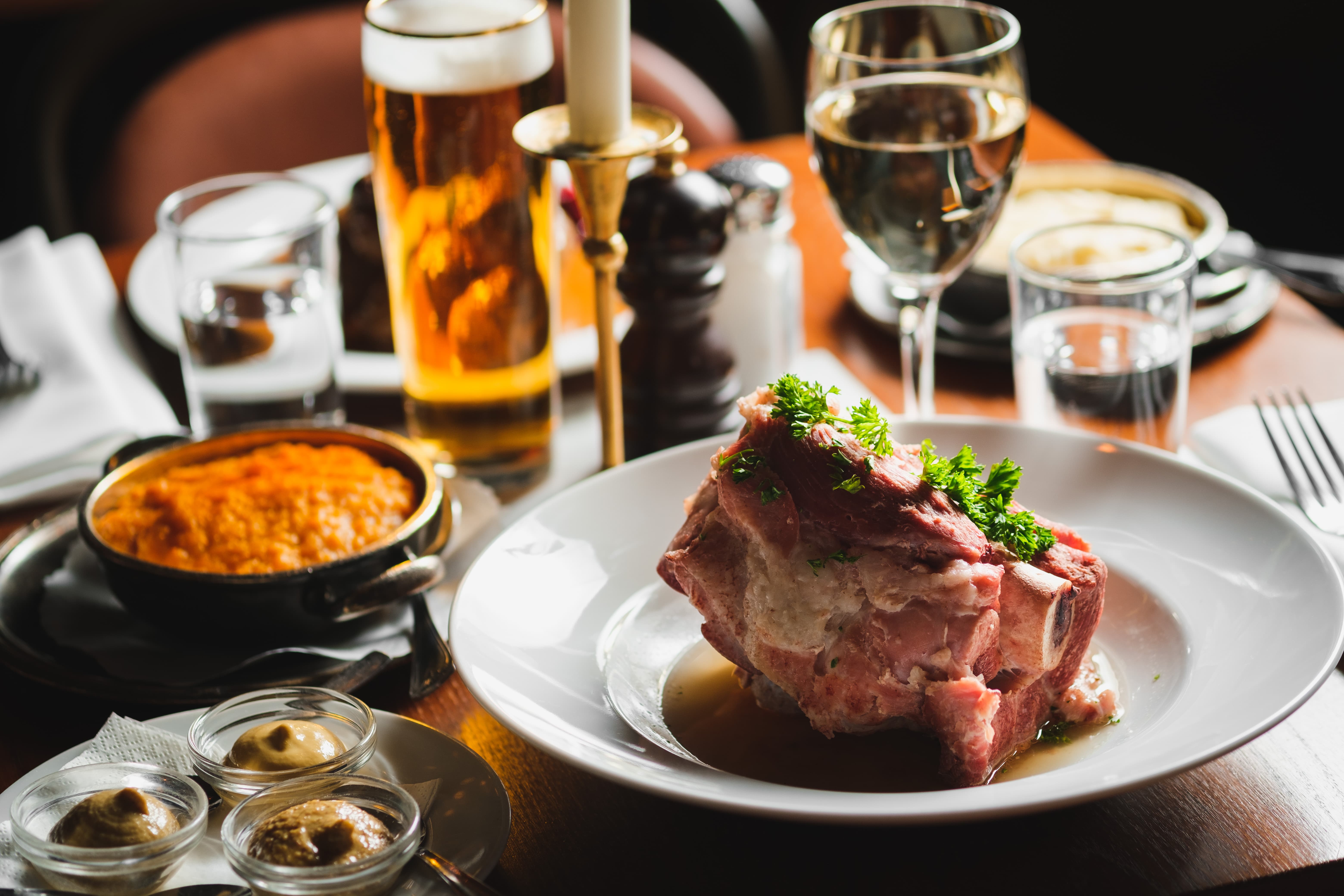 under the beautiful painted ceiling of pelikan, you're part of over 110 years of restaurant history. hand-rolled meatballs, herring, veal liver, pork leg with root mash, småland cheesecake and rhubarb pie. 
this is a place where we worship swedish cuisine. this is a place where we worship the cream sauce, the browned butter and herring. everything that over the years has become a swedish tradition.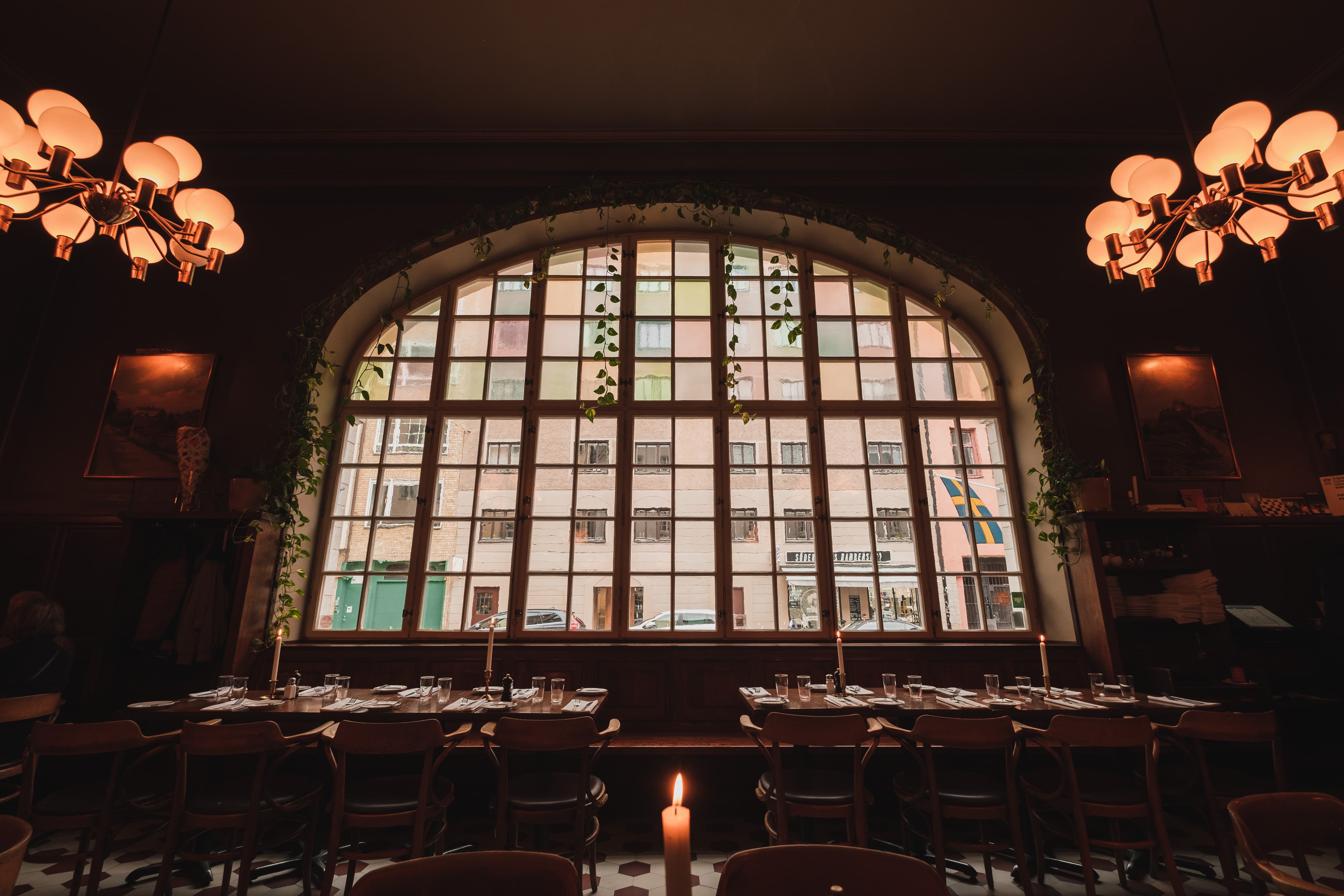 the large hall with its high vaults and impressive arched windows has been home to swedish cuisine since 1904. a real cultural landmark where you can start or end the evening. 
are you a larger party for lunch? contact us at info@pelikan.se for booking and more information.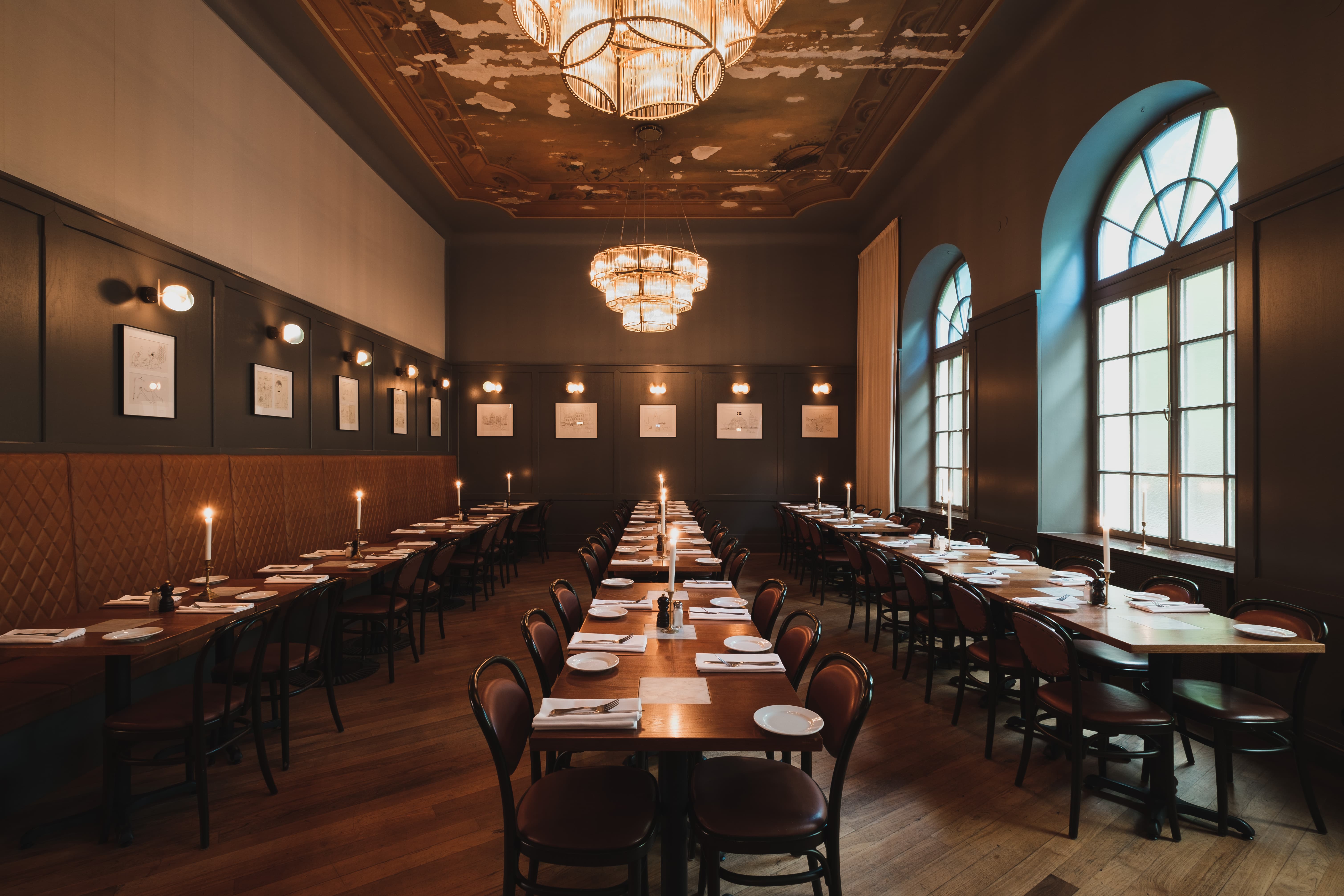 do you know that you can buy gift cards from us? valid whether you use it for a cup of coffee or an entire evening. 
it can also be used at the rest of boqueria group's restaurants: agaton, blå porten, blå +, boqueria in stockholm, gothenburg and åre and nytorget 6.